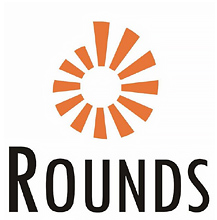 Welcome to ROUNDS
ROUNDS is the Rural Organisation of the University of Notre Dame Sydney
ROUNDS is an enthusiastic Rural Health Club with ambitions to educate, inform and inspire its members on rural, remote and Indigenous health issues. Formed in 2008, the club is a student-run organisation for medical and nursing students at the University of Notre Dame, Sydney who are interested in rural health issues.
ROUNDS aims include increasing awareness of:
Rural and remote population health including community and social factors
The careers available in rural and remote Australia including possible challenges, pathways, rewards and issues unique to these working environments
The different needs of sub groups of the population within rural and remote areas and particularly the health and social community needs of Aboriginal and Torres Strait Islander people.
In 2022, the ROUNDS Committee are:
Co-Chairs: Pip Kensit and Marnix Bakker
Secretary: Emma Kellock
Treasurer: Melissa Howlett
Public Relations Officer: Nathan Brown
Medicine Social Representative: Katherine McCready
Nursing Social Representative: Emma Shannon
Close the Gap Representative: Mikayla Sheahan
Rural High School Representative: Madison Young
The following positions will be available to 1st year ROUNDS members from UNDS, in the February/March Junior Rep elections:
Junior Medicine Social Representative: TBA March 2022
Junior Nursing Social Representative: TBA March 2022
Junior Close the Gap Representative: TBA March 2022
Junior Rural High School Visit Representative: TBA March 2022
By becoming a member of your Rural Health Club, you are also a member of the National Rural Health Student Network (NRHSN). The NRHSN represents the future of rural health in Australia. It has more than 9,000 members who belong to 29 university Rural Health Clubs from all states and territories. It is Australia's only multi-disciplinary student health network, bringing together people studying medicine, nursing and allied health, encouraging them to pursue rural health careers. It is important to keep your details up-to-date to ensure your RHC and the NRHSN can keep you informed of everything exciting that's happening in rural health.
ROUNDS Amazing Race 2022

Over last weekend, ROUNDS hosted a spectacular Amazing Race that brought together first year Medical Students and Nursing Students to tour the sights of Sydney and get acquainted. This event is one of the most highly anticipated on the ROUNDS calendar. Based on the popular TV show, in groups you will make your way around…

ROUNDS NSW RDN Rural Immersion Experiences Information Session

Thank you to Chris Russell from NSW RDN, Fran Trench from Riverina Hub and three students from medicine and nursing who spoke about the many rural immersion experiences that are available to students. For an overview of each of the rural opportunities visit the webpage: https://www.nswrdn.com.au/site/index.cfm?display=57860 To learn more about each opportunity hover over 'Students'…