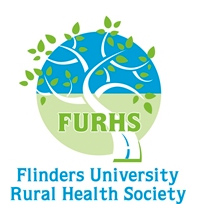 Welcome to the Flinders University Rural Health Society!
FURHS is a unique society that offers you an opportunity to network and socialise cross faculty and across university. We host a range of social and formal events aimed to give you a taste of all the fantastic opportunities and lifestyle rural Australia has to offer and we give you the opportunity to meet some amazing people.
FURHS is proud to be one of the amazing South Australian Rural Health Clubs. We work closely with the NRHSN and the RDWA to promote rural health and to offer you some amazing events:
Royal Flying Doctor Service Flights
Wilderness Medicine Evening
Interstate Conferences
Rural High School Visits
Indigenous Community Engagement Activities
Allied Health Trip
Campfire
Whether you're looking to have fun at uni or would like to find out a bit more about working and living rurally, we're here to accommodate you. What are you waiting for? Sign up with us today.
By becoming a member of your Rural Health Club, you are also a member of the National Rural Health Student Network (NRHSN). The NRHSN represents the future of rural health in Australia. It has more than 9,000 members who belong to 29 university Rural Health Clubs from all states and territories. It is Australia's only multi-disciplinary student health network, bringing together people studying medicine, nursing and allied health, encouraging them to pursue rural health careers. It is important to keep your details up-to-date to ensure your RHC and the NRHSN can keep you informed of everything exciting that's happening in rural health.