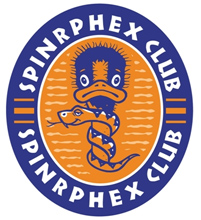 Welcome to SPINRPHEX
Established in April 1990, SPINRPHEX (Students and Practitioners Interested iN Rural Practice Health Education) is the oldest student Rural Health Club in Australia. It is a dynamic club for Nursing, Dentistry, Oral health therapy and Medical students of all ages who are interested in rural health. Its founding was based on a passion to better the health standards and quality of health care in rural Australia at a time when it was becoming obvious that there was to be a shortage of health professionals in rural areas.
Membership is free and is open to urban and rural tertiary students – currently there are over 600 active members from the University of Western Australia, Edith Cowan University, Curtin University, Murdoch University and Notre Dame University. SPINRPHEX has strong foundations that enable it to provide an outstanding forum for students to learn and experience rural health.
SPINRPHEX provides social support, personal development, team building and the opportunity for members to assist rural communities with our many annual events, including a two-day camp in Dwellingup, the SPINRPHEX Children's Festival in Donnybrook, the Mental Health Night, Multidisciplinary Evening, and a one-day conference held jointly with WAALHIIBE
By becoming a member of your Rural Health Club, you are also a member of the National Rural Health Student Network (NRHSN). The NRHSN represents the future of rural health in Australia. It has more than 9,000 members who belong to 29 university Rural Health Clubs from all states and territories. It is Australia's only multi-disciplinary student health network, bringing together people studying medicine, nursing and allied health, encouraging them to pursue rural health careers. It is important to keep your details up-to-date to ensure your RHC and the NRHSN can keep you informed of everything exciting that's happening in rural health.
AGM and End of year dinner

On the 28th of September, we held our AGM and final dinner at Print Hall (Small Print) in the heart of the city! The formal dinner was proudly sponsored by the IRTP (Integrated Rural Training Pipeline) Hub, who delivered a wonderful speech to our members! We farewelled our outgoing 2018 committee, and we welcomed in our…

2018 End of Year Newsletter

Take a look at our 2018 end of year newsletter with the fun events that we got up to! https://www.facebook.com/Spinrphex/posts/1965962986818482 Molly Wilkinson(SPINRPHEX President)