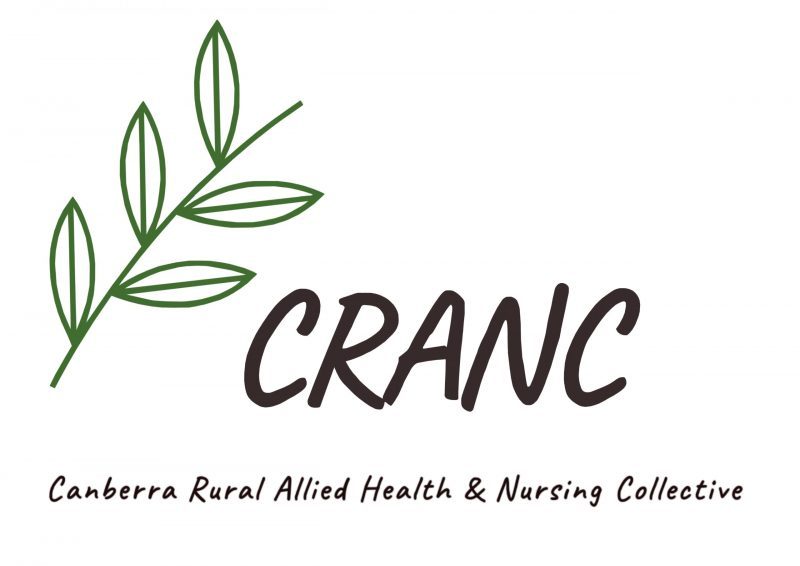 Welcome to CRANC
The Canberra Rural Allied Health and Nursing Collective (CRANC) is based at the University of Canberra in the ACT and was founded in 2008. We are a group of nurses, physiotherapists, pharmacists, midwives and occupational therapists that are interested in rural and remote health care.
The Canberra Rural Allied Health and Nursing Collective has been part of the University of Canberra for quite a few years! In that time some amazing events have been pioneered by CRANC including the REC and MEC courses that are now being circulated to RHCs across the NRHSN network.
We have also produced incredible leaders in health and their respective disciplines! CRANC is a great opportunity to be actively involved in health, advocacy and community with opportunities to network nationally with other students and organisations.
By becoming a member of your Rural Health Club, you are also a member of the National Rural Health Student Network (NRHSN). The NRHSN represents the future of rural health in Australia. It has more than 9,000 members who belong to 29 university Rural Health Clubs from all states and territories. It is Australia's only multi-disciplinary student health network, bringing together people studying medicine, nursing and allied health, encouraging them to pursue rural health careers. It is important to keep your details up-to-date to ensure your RHC and the NRHSN can keep you informed of everything exciting that's happening in rural health.