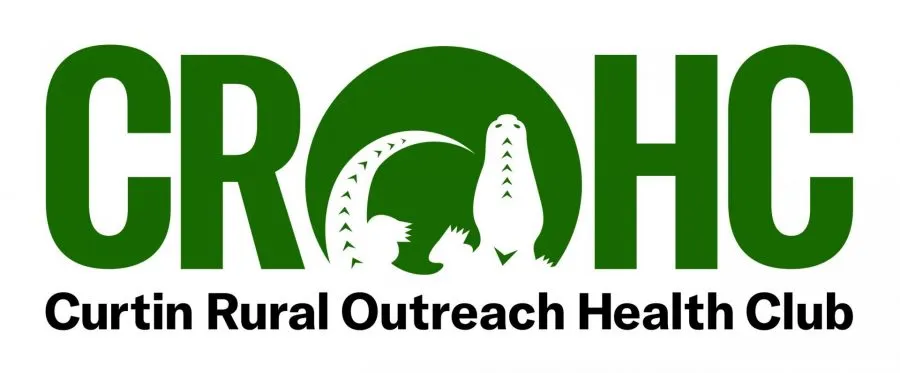 Welcome to CROHC
Welcome to Curtin Rural Outreach Health Club (CROHC). We are the Rural Health Club for Curtin Medical school.
CROHC is one of Western Australia's rural health clubs. Founded in 2019, we aim to close the gap between rural & Indigenous health and that of the urban by inspiring more health professionals to choose rural. We provide information about upcoming opportunities as well as an avenue to meet amazing, like-minded individuals.
We are a new club at Curtin united by our passion for rural and Indigenous health. We run a wide range of rural & Indigenous events for university students and support and encourage medical students who are placed in rural area, such as:
Rural high-school visits to encourage high school students to pursue careers in health
Access to scholarships and placement opportunities
Information sessions about rural health opportunities including the Rural Clinical School of Western Australia
Upskilling workshops focussing on specific areas of medicine such as obstetrics and emergency medicine
We work closely with the NRSHN and Rural Health West to provide these amazing opportunities for our members. Membership is free and open to all medical students at Curtin University from both urban and rural backgrounds with an interest in experiencing rural & Indigenous health. In future, we would love to expand to all areas of allied health to inspire many more health professionals via education and experience.
By becoming a member of your Rural Health Club, you are also a member of the National Rural Health Student Network (NRHSN). The NRHSN represents the future of rural health in Australia. It has more than 9,000 members who belong to 29 university Rural Health Clubs from all states and territories. It is Australia's only multi-disciplinary student health network, bringing together people studying medicine, nursing and allied health, encouraging them to pursue rural health careers. It is important to keep your details up-to-date to ensure your RHC and the NRHSN can keep you informed of everything exciting that's happening in rural health.
Welcome to RCS

We wish all new students all the best for the year ahead wherever in WA you are! The Rural Clinical School provides amazing opportunities for exposure to rural medicine in amazing locations all around WA! If you are interested in learning more about the rural clinical school and the opportunities available, visit their website! https://www.rcs.uwa.edu.au/about …

Read more